Welcome to the Ford GT Program at Polito Ford

We are Canada's #1 dealer and servicer of the iconic Ford GT. When it comes to the GT, all other dealers are in our rearview mirror. Why? We get it. We're not just GT enthusiasts; we own two ('06 and Competition Series '18), drive them, modify them, and we are seasoned race car drivers, so we understand the nuances and needs of both race cars and high-end vehicles like the GT. Here is what we can do for you:
Purchase & Delivery
We are happy to take delivery of your new GT, and in fact we do it regularly. Our GT Concierge will arrange for proper transport to your home or our dealership, and should you choose delivery to our dealership, we'll make a video of the event and throw you a delivery party. If you are looking to purchase a pre-owned GT, we often have models for sale. The best way to find out what we have available is to search the pre-owned section of our website or to contact our GT Concierge Mike Hocking at 705-341-1215.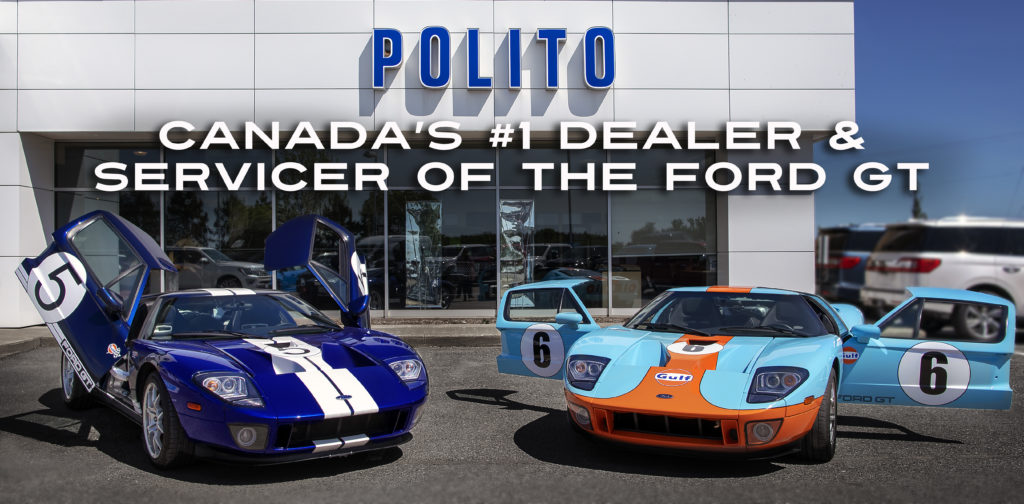 Service
We have a purpose-built state of the art Race Shop on site that we use to service all of our high-end vehicles. We have two Certified GT Technicians on staff full-time, and a Hunter Revolution Walkaway tire changing machine that enables us to change the tires of your vehicle without ever touching your rims. As of 2020 we offer the Heffner Titanium Exhaust System, both purchase and installation. We transport and service vehicles from all over Ontario and are conveniently located an hour and a half northeast of Toronto.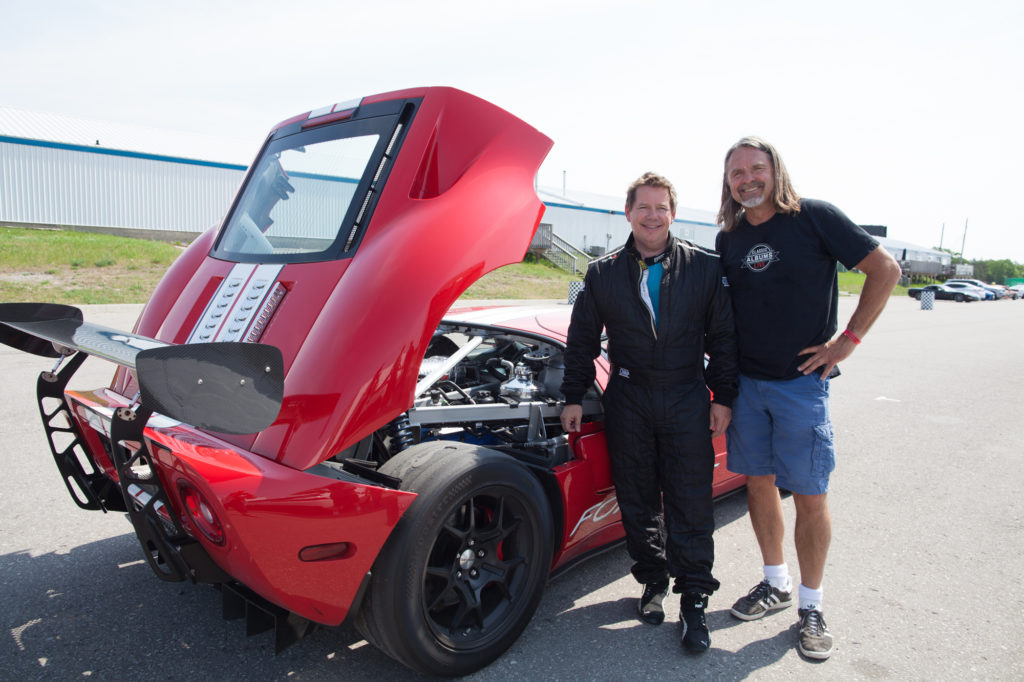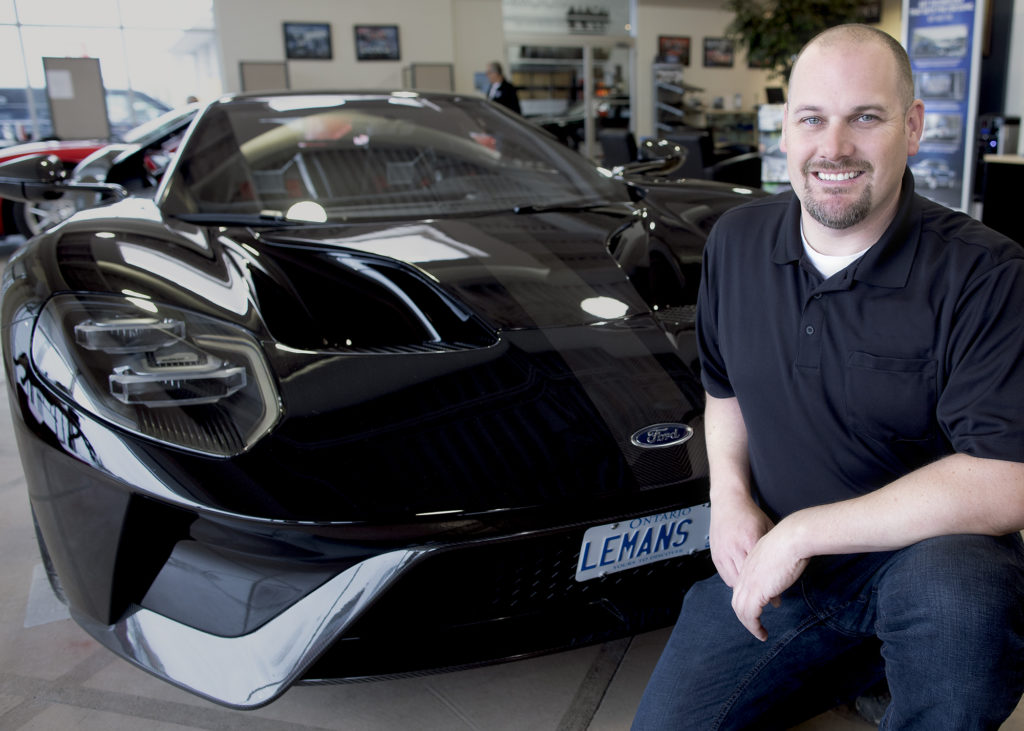 Assistance with Your Application
We've successfully been through the GT application process twice, and are proud owners both the 2006 and 2018 models. As such, we can assist you with your application: we may have tips or recommendations, and we have a photographer and videographer on staff who can help with the media portion of your application.
Selling
If you are looking to sell your GT, we are in the market! Our President Anthony Polito will speak with you directly and help you through the process of selling your vehicle.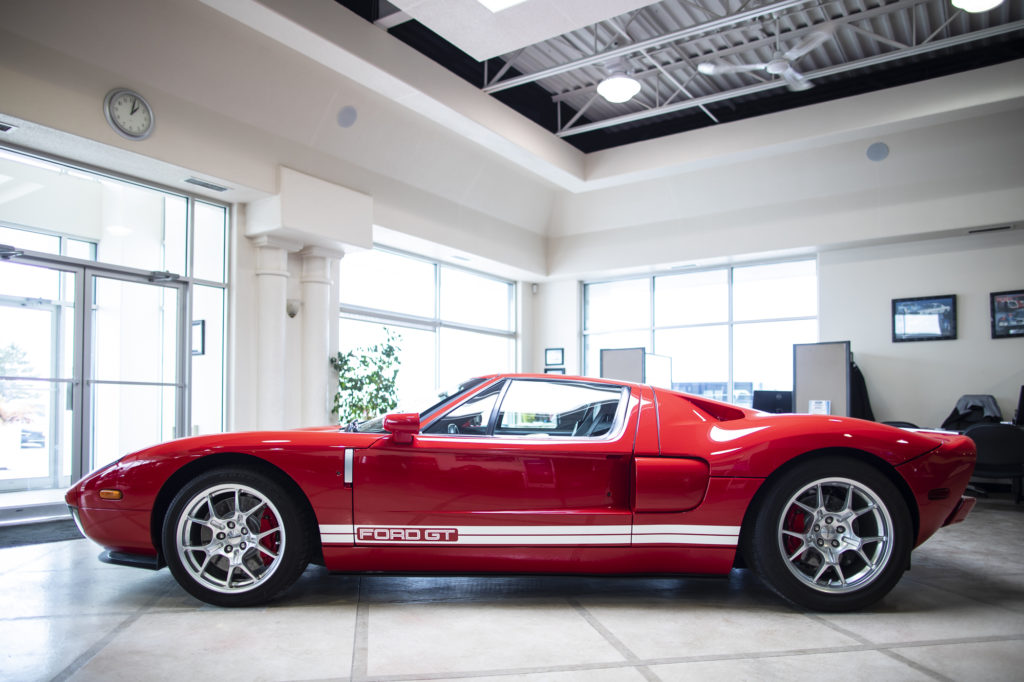 Our GT Team
From L to R
Bart Slot – Certified GT Specialist and Head Technician
Anthony Polito – Dealer Principle, racer, owner of both Gen1 and Gen2 cars
Mike Hocking – Certified GT Specialist and GT Concierge